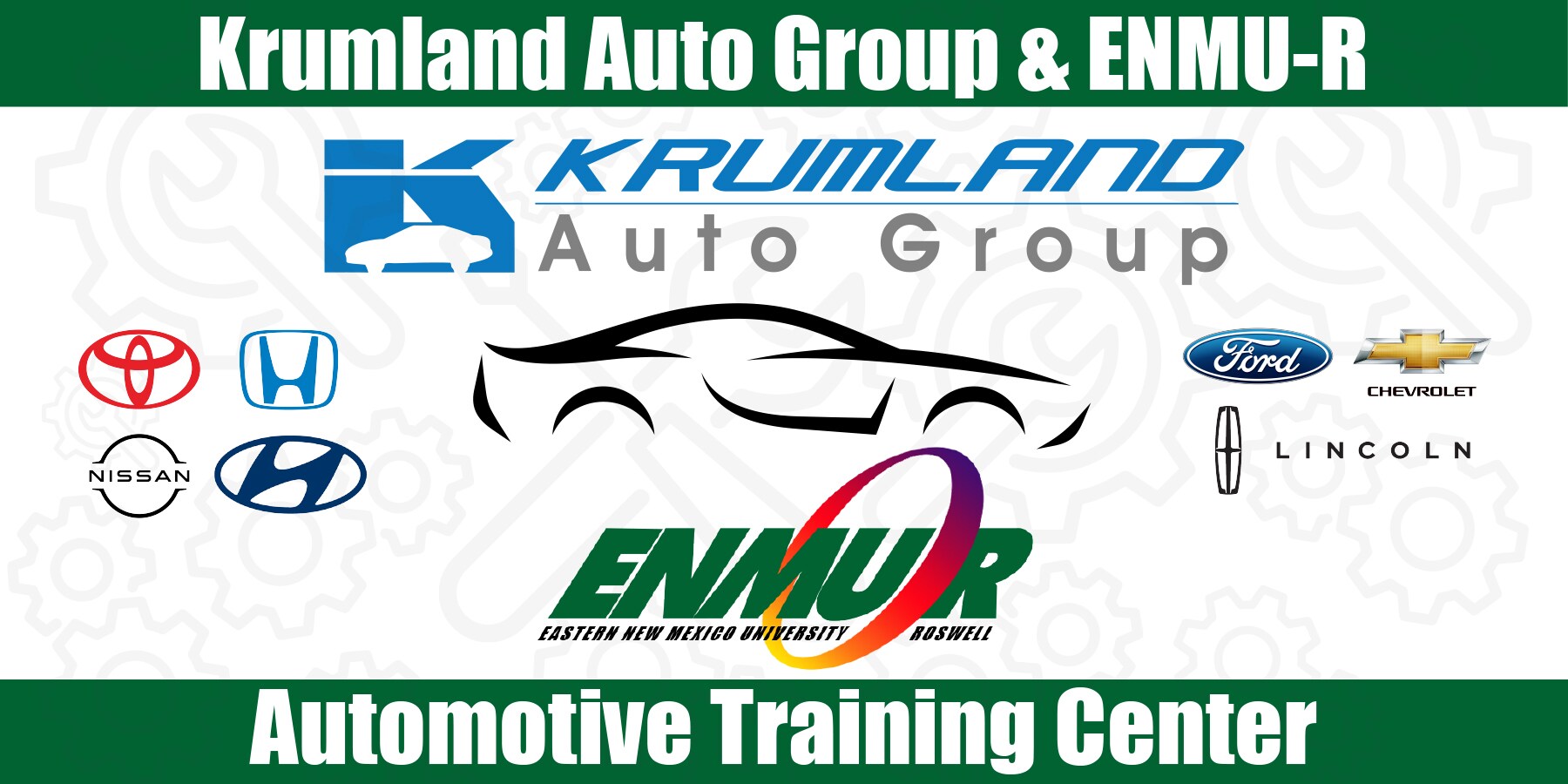 Automotive Technology Program:
We establish a foundation for a career path in the Automotive Technology Field by working with our local Education and School District within the Career Technical Educational program.
Our Pathways include Internship, Apprenticeship, Scholarships & OJT (On the Job Training) Curriculums that utilize available tools to increase the employability of workers in Southeastern New Mexico and the Eastern region.
A "learn while you earn" model that creates opportunity for people of all ages and skill levels across all the industry sectors in the Automotive field.
The leadership of the Krumland Auto Group strives to continue to increase opportunity for local family members to utilize their skills gained in Automotive arena.
We believe the Automotive Technology Program to be a valid and necessary tool to be a "win-win" that leads economic growth in our region.
We are fully committed and poised to accelerate all possibilities to create a skilled workforce talent pool which supports the Automotive Industry here at the Krumland Auto Group.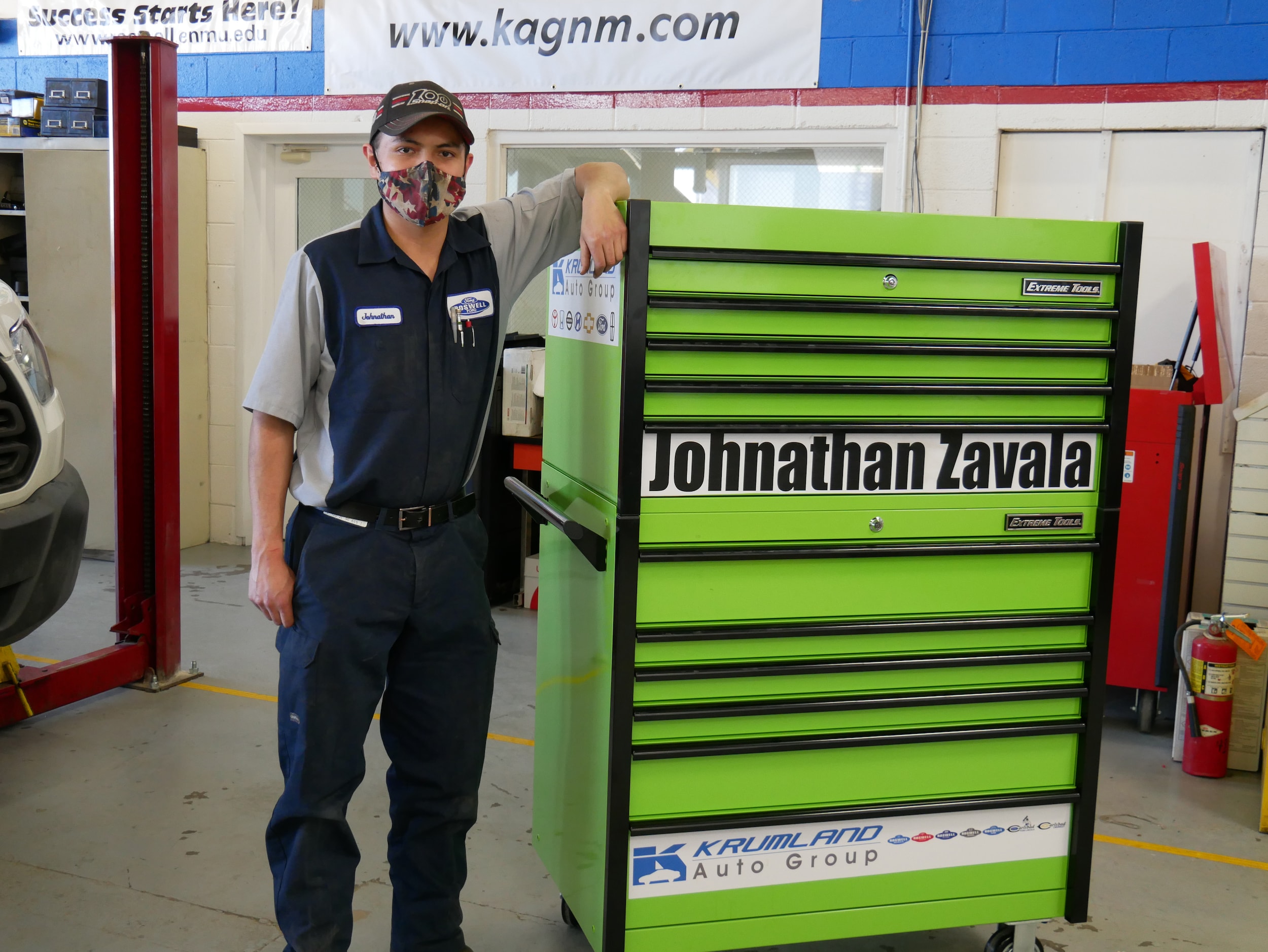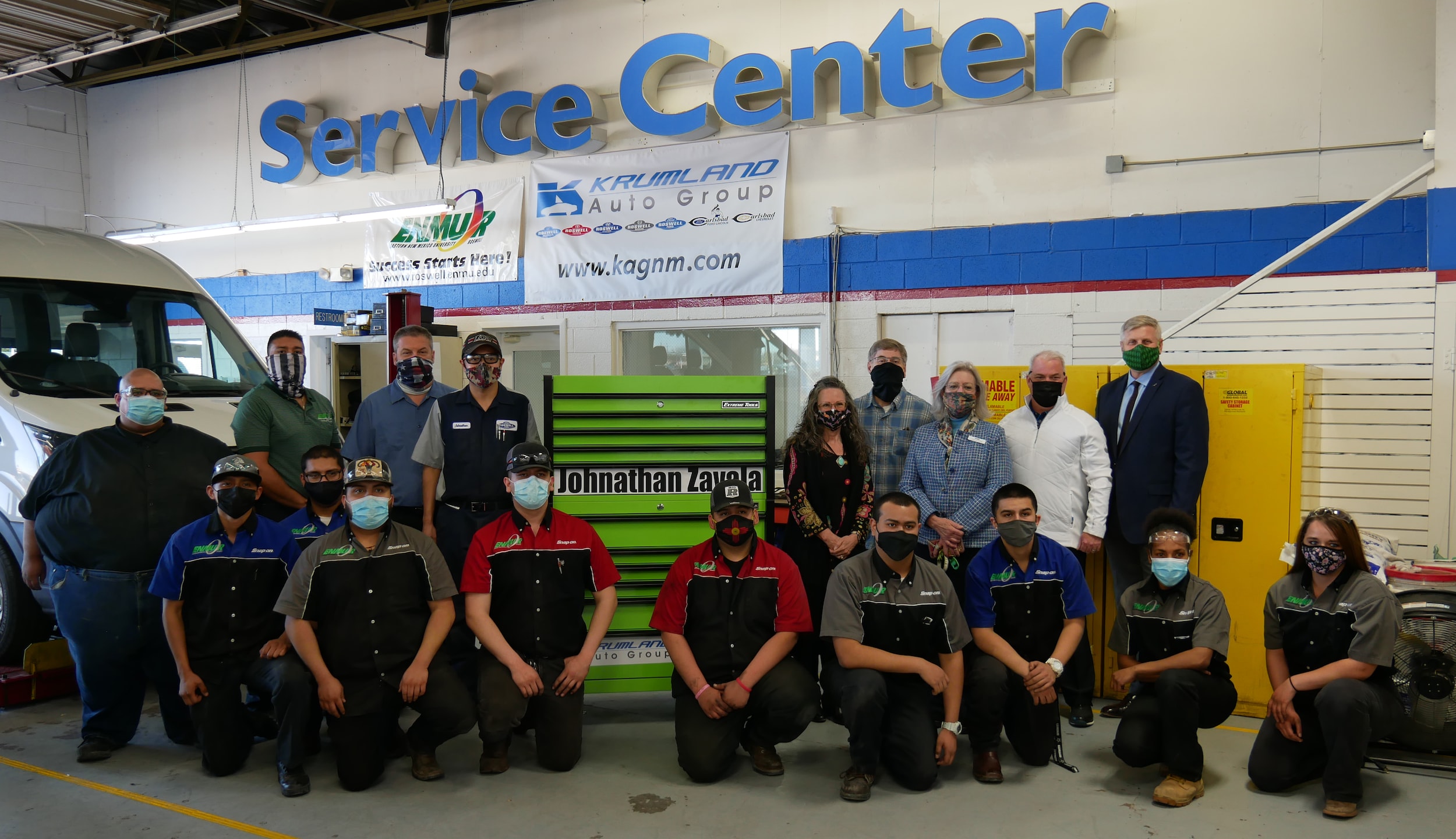 Photos:
ENMU-Roswell administrators and students met recently with KAG staff at the new facility to recognize the partnership.
Bottom row kneeling left to right-
Automotive Technology students: Kevin Fernandez Chacon, Heraclio Vazquez, Fernando Martinez, Fabian Mendoza, Nicholas Moreno, Ricardo Ibarra, Sadrian Serrano, Tuna Tine, Justice Russell.
Top Row left to right-
Jeremy White, Automotive Technology student; Eric Gomez, Automotive Technology Program director; Jim Collins, Service Manager, Roswell Toyota; Johnathan Zavala, KAG Scholarship recipient; Rochelle Lentschke, Apprenticeship Coordinator for New Mexico Workforce Connection; Ron Flury, Interim Director, Technical Education, ENMU-Roswell; Annemarie Oldfield, Vice President of Academic and Student Affairs, ENMU-Roswell; Michael Moore, Executive Manager of Krumland Auto Group; Shawn Powell, President, ENMU-Roswell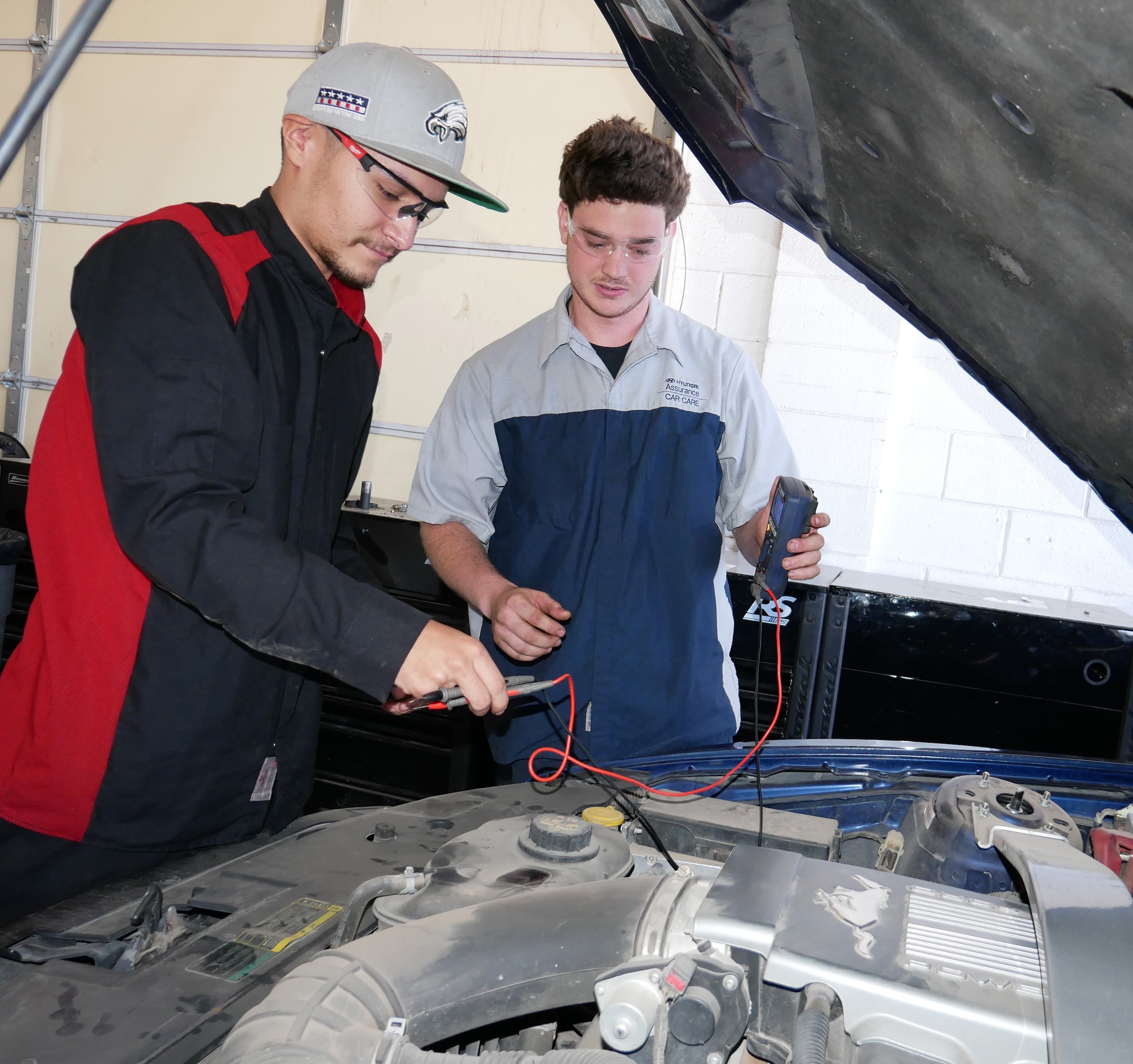 Two students, Alex Lerma, 19, (left) and Nicholaus Martinez, 22, (right) went through an interview process and were selected for a state apprenticeship training program. Lerma is employed with Toyota working on oil changes and tire rotations. He will soon progress to working with the lead technician in the main shop and will graduate from ENMU-Roswell in the spring of 2023. Lerma said his father, who also worked as an automotive technician, inspired his love for cars.
Martinez is employed with Hyundai working on steering columns, oil changes, and engine replacements as part of a factory recall. He said he loves the hands-on training and is thankful for the opportunities he is receiving. He will graduate from ENMU-Roswell in December of 2022.